Illinois has begun the long process of building a replica shrine.  St. Sylvester Catholic Church in Chicago Illinois holds the initial picture of Mother Thrice Admirable for the Illinois Schoenstatt Shrine.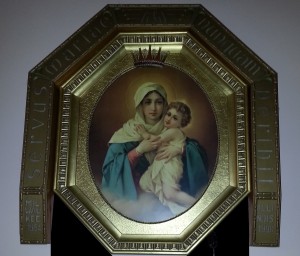 Much work remains.  Uniting the various groups in Illinois is a step in the process.  Please send an email to begin the process of uniting to:
MTAIllinois@gmail.com
In Mary's hands….